All images are digitized and can be ordered in many sizes as archival inked "giclee" prints either framed or unframed in a commercial frame or a custom frame.
They also can be ordered as "dye sublimation" prints fused onto aluminum which do not need a frame and are ready to hang.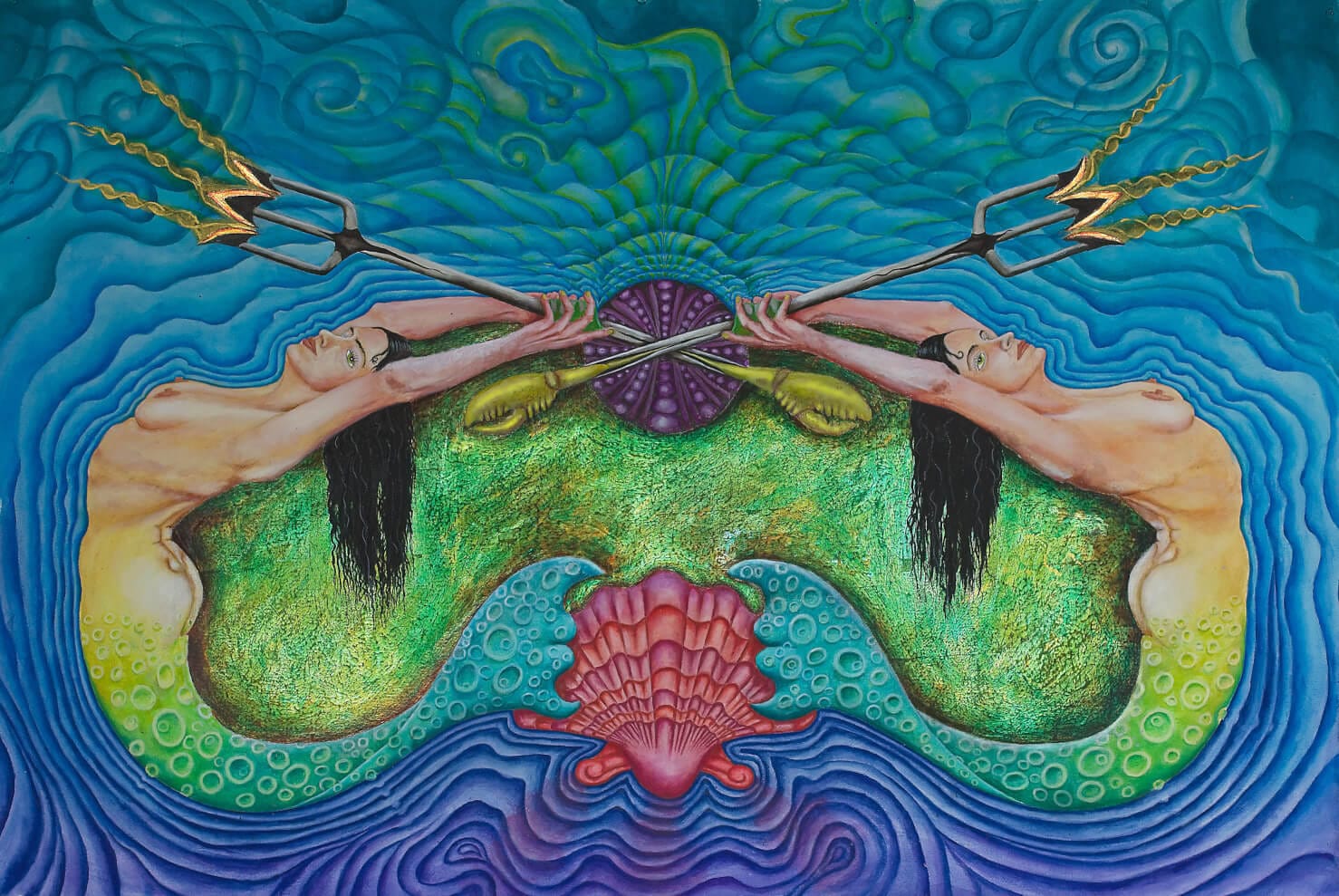 warrior mermaids raising tsunami - original painting 53" by 36"