Custom Furniture, Woodworking, and Fine Art by John Darby
---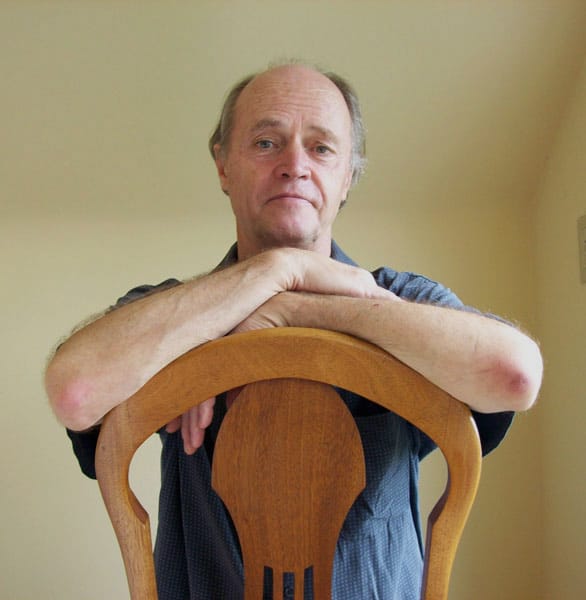 About the Artisan
John Darby is an artist and craftsman with over 40 years of experience in painting, custom furniture design and installation, as well as traditional and contemporary wood carving and sculpture. His artistic career began in the 1970's with large-scale color field paintings, which later evolved into investigations of classical architectural form and art furniture. Over time, he began to explore the design of fine furniture and custom cabinetry, and soon developed a passion for woodcarving and wood sculpture. He is best known for his facility in advanced carving techniques and design precision.
My intent is to create images and objects that are uplifting and passionate, reflecting the luminous beauty and sometimes humor of our short visit here on earth.  

-John Darby
Largely self-taught in woodworking and furniture making, John Darby honed his skills in a number of Boston woodworking studios. As a student of Tibetan Buddhism, John became inspired by the work of Tibetan wood carving masters. He learned the ancient techniques that define iconic wood panels, columns, and decorative relief sculpture. In this way, darbyartisan offers a unique blend of traditional and contemporary, East-meets-West, and gorgeously sculpted figurative works not seen in other fine woodworking studios.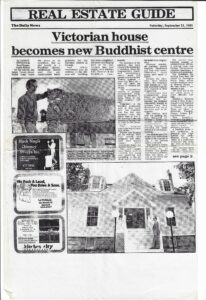 Tibetan Buddhist principles inform his two-dimensional art as well, as in John's series of Mandala images representing the teaching of the five Buddha families. Each mandala whimsically represents a wide-open wisdom energy of enlightened activity and at the same time, its corresponding fixated, restrictive neurosis. 
Wall and tabletop sculptures similarly evolve from human form to energetic abstraction and back again; and tree spirits playfully emerge from branch and trunk in fantastical form. Abstract and figurative painting, drawing, and graphic art complete his portfolio in a play of anthropomorphic shapes and colorful, rhythmic patterns. His decorative art pieces are available as fine art giclée prints on paper and dye sublimation prints which are fused onto aluminum.
John Darby creates his art in the thriving arts hub of Easthampton, Massachusetts. From his studio in an old mill building surrounded by other artists and craftspeople, darbyartisan designs custom furniture, wood carving, and woodwork gifts such as mirrors, frames, jewelry boxes and wood sculpture. He believes in client-driven design and relies on a process of open, creative dialog with his clientele. Please refer to the Purchase Inquiries page for more detail.